Peter Brehm
Chair
Peter Brehm is a small business and tax attorney with Business Law Center in Minnetonka and has served as an adjunct professor at Michell Hamline School of Law and Augsburg University for over 15 years.  He received his J.D. and LL.M from William Mitchell College of Law, and his B.A. in political science from North Dakota State University.
Peter grew up in a law enforcement family in Minnetonka, where he learned firsthand the sacrifices made by law enforcement members and their families.  He currently resides in Eden Prairie with his fifteen-year-old son.  He and his son enjoy travelling, fishing, and basketball.

Craig Hartman
Vice Chair
Craig is retired from the mechanical contracting / engineering field and currently is employed by the Hennepin County Sheriffs Office where he serves as a Water Patrol SD in the Enforcement Services Division. He is also the CEO of a Veterans Non Profit Cooperation.
Craig is a veteran of the U.S. Navy where he served as a Search and Rescue ParaMedical ( SAR ) Technician. He is a Life member of the Disabled American Veterans and The American Legion.
His hobbies include fishing, hunting and competitive shooting sports. He spends as much time as possible with his German Shorthair Rufus and working on his property north of Duluth and pheasant hunting camp in South Dakota.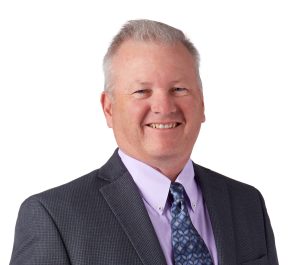 William Lehner
Treasurer
Bill Lehner is a fractional CIO for organizations who need independent senior IT leadership without the full-time cost primarily for Financial and Health Car companies though his company CIO365, Inc.
Bill was previously the CFO/CIO/Partner for a regional IT company/MSP for over 20 years. Prior to that was the Finance and IT director for a local municipality in the twin cities and began his career as an accountant responsible for small business audit, financials and tax.
Bill obtained his BA in accounting from the University of St. Thomas as well as an MBA with concentrations in Finance and Organizational Development.  Bill is currently pursuing a degree in Cyber Security, Information Assurance and attended the University of Wisconsin Madison, graduate school of banking.
Bill lives in the twin cities with his wife Leslie and twin sons and enjoys everything outdoors especially on the lake in Minnesota or Gulf in Florida.

Monica Novak
Secretary
Monica Novak has over 25+ years in the IT industry working at both Medtronic and General Mills, Inc. She currently is a Senior IT Manager responsible for Production Support at Medtronic. Monica has been in engaged in a variety of organizations including Dress for Success and the University of MN scholarship Fund.
She is a graduate of the University of Minnesota with a BA degree in Speech-Communications and a Master's of Technology. She is currently an adjunct professor at Concordia University teaching IT Infrastructure.
Monica is a lifelong resident of Hennepin County and currently lives in Minnetonka with her husband Michael. They enjoy spending time traveling and staycationing in the Twin Cities.

John Erntson
John has been supporting the Sheriff's Office as a volunteer for over 35 years.  He is currently the Captain of the VSD Corps and has been awarded numerous accolades for his service including DNR Boat and Water Safety Deputy of the year, Acknowledgement by President George W Bush for volunteer service, MN State Sheriff's Assoc. Volunteer of the year & Award of Merit National Sheriff's Assoc.
He has been employed in the precision sheet metal and metal fabrication industry for over 40 yrs; currently as Manager of Manufacturing and Engineering.  John has lived in Hennepin County his entire life and currently resides in Crystal with his wife Terri.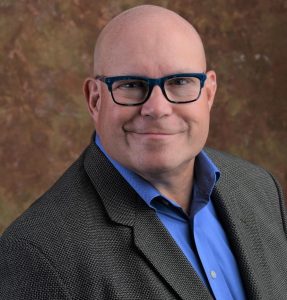 Jeff Halvorsen
Jeff is joining the Sheriff's Foundation with experience volunteering with numerous organizations, including 6 years with the Sherriff's Water Patrol. Currently he is working as an Area Sales Manager for Radwell International, located in Willingboro, NJ, managing sales of repairs, surplus and new industrial automation equipment and supplies in a multi-state territory.
Jeff grew up in Western Wisconsin and came to Hennepin County to pursue his college degree in Marketing Management and career. Jeff and his wife Janice and son Zach live in Eden Prairie. He enjoys photography, kayaking and Gopher football.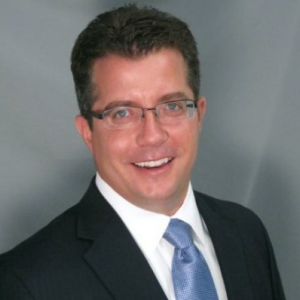 Shalin Johnson
Shalin has worked as a Commercial Insurance Consultant for Marsh & McLennan Agency the past 12 years.  He specializes in helping Middle Market companies and organizations with their insurance and risk management needs.  Shalin has an Associate in Risk Management designation.
Shalin has been active with Bolder Options, a regional mentorship program for at-risk youth, the past 11 years. He has served as their Treasurer, Board Member, and currently serves on their Advisory Board.  Mr. Johnson is also a proud Rotarian. He has been a member of the Rotary Club of Brooklyn Park the past 9 years.
Shalin and his family have lived in Brooklyn Park the past 17 years. He prides himself in being an active citizen by currently serving on the City's Budget Advisory Commission, and Signature Event Area Task

Mary Radtke
Mary comes to the Sheriff's Foundation with over 14 years experience as part of the volunteer corps for Hennepin County.  She has held numerous positions within the organization including crew sergeant, scuba instructor, underwater recovery team diver and others.
She has over 14 years experience as an IT professional at Medtronic and Cargill on their SAP implementations.  She holds a BA in Journalism with a Public Relations focus from the U of MN-Twin Cities and has served as the secretary and president of her homeowners association.  She is also the recipient of the Girl Scout Gold Award.
Mary and her husband and 2 children live in Northeast Minneapolis and enjoy travelling as often as they can.